MOTORSPORT
Nulon Motorsport hits the track with Team 18
Nulon Products Australia are excited to announce that we have expanded our support of Team 18 to take naming rights on Scott Pye's #20 Nulon Racing Holden ZB Commodore for 7 rounds in the 2022 Repco Supercars Championship.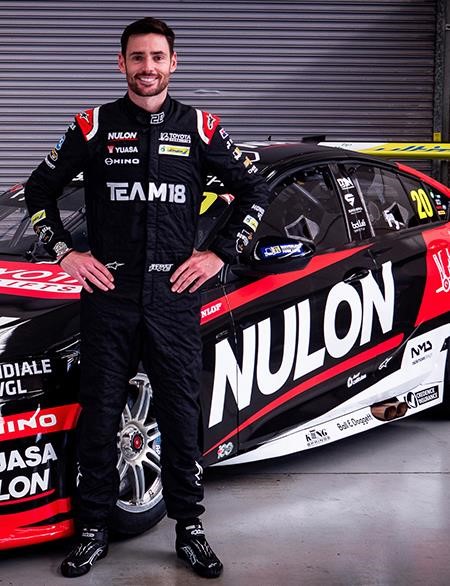 Tony Batt, General Manager Product & Marketing – Nulon Products Australia
"Nulon are delighted to expand our support of Team 18 and Scott Pye under the Nulon Racing banner in 2022. Our Team 18 partnership is now in its third year and taking the next step as naming rights sponsor on car #20 is an exciting development."
"Nulon is a brand that is passionate about high-performance and pushing the limits. Team 18 shares those values, and we look forward to some hard racing and great results in 2022."
Charlie Schwerkolt, Team Owner - Team 18 / Nulon Racing
"We're extremely proud to welcome Nulon onboard as our naming rights partner on Scott Pye's Nulon Racing Commodore for Perth through to Auckland."
"Nulon share a critical partnership with the team as our official oil partner for Scott's car. Nulon are a great Australian success story and their relentless testing and development has seen them produce some of the world's highest performance engine oils, and what better place to test their products than one of the best touring car championships in the world."
---
Nulon welcome HMO Customer Racing
Nulon are proud to announce an expansion in its motorsport program with the inclusion of HMO Customer Racing, based out of Sydney. Winners of the inaugural Supercheap Auto TCR series, HMO Customer Racing have the equipment and personnel needed to be a force in the 2022 series. Expanding to a 3 car outfit in 2022, team HMO features some of Australia`s fastest young guns behind the wheel.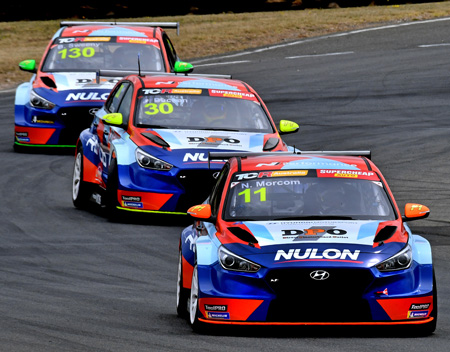 Following some great results in 2021, Josh Buchan and Nathan Morcom return this year with an expanded line-up that includes emerging talent Bailey Sweeny who was quickly up to speed at his one and only test at Wakefield Park raceway earlier in the year. Bailey`s pace was impressive out of the box and will be exciting to watch his development as he gets more comfortable with the chassis as the year progresses.
If history is anything to go by, HMO racing have had some great results with rookies in the category, with Josh Buchan taking 2 race wins and several podiums on his way to a top 10 overall finish in 2021.
Nulon Racing Oil is fast becoming the first choice with professional motorsport teams around Australia. So it's great to be able to form a partnership with a front running team in the Supercheap TCR series.