MOTORSPORT
The Grand Finale
The final round of the 2023 Supercars Championship will be held on the street circuit of Adelaide Parklands, marking the championship's grand finale.

The Adelaide 500 is scheduled to commence from 23 to 26 November, unfolding a spectacular showdown to wrap up the season.
The event, which features two 250 km races, each with its own qualifying and Top Ten Shootout, will be Jimmy Golding's fourth and Tim Slade's 13th on his home track.
Slade's best result at the Adelaide 500 is fourth in 2019, and he hopes to challenge for his first podium at his home track this weekend in the #23 Nulon Racing Camaro.

Event Schedule (AEST)

Thursday
Friday
Saturday
Sunday
4:15pm
Practice 1
1:05pm
Practice 2
10:15am
Practice 3
10:45am
Qualifying (Race 28)
6:05pm
Qualifying (Race 27)
12:35pm
Top 10 Shootout
12:35pm
Top 10 Shootout
3:20pm
Race 27
3:15pm
Race 28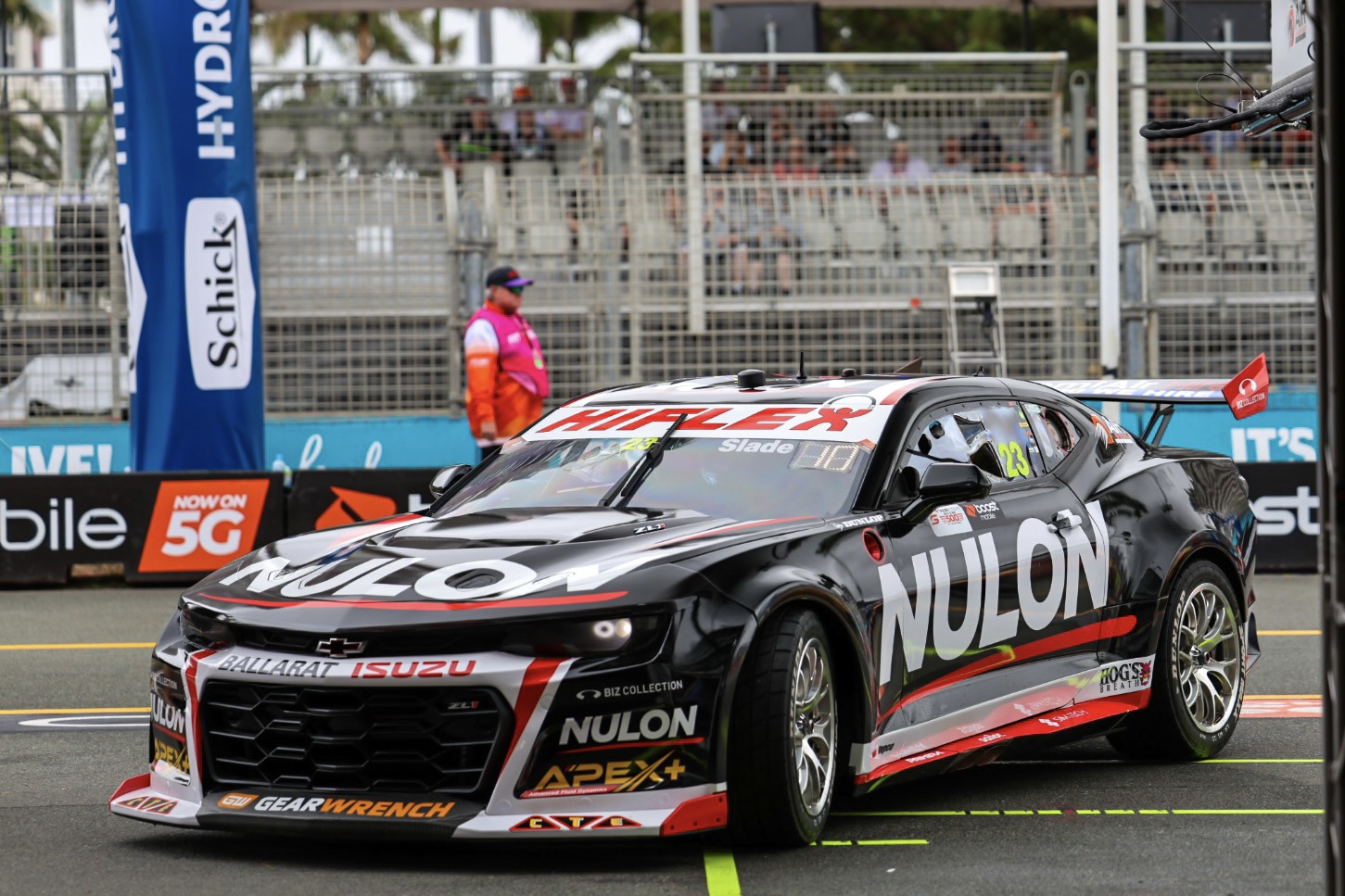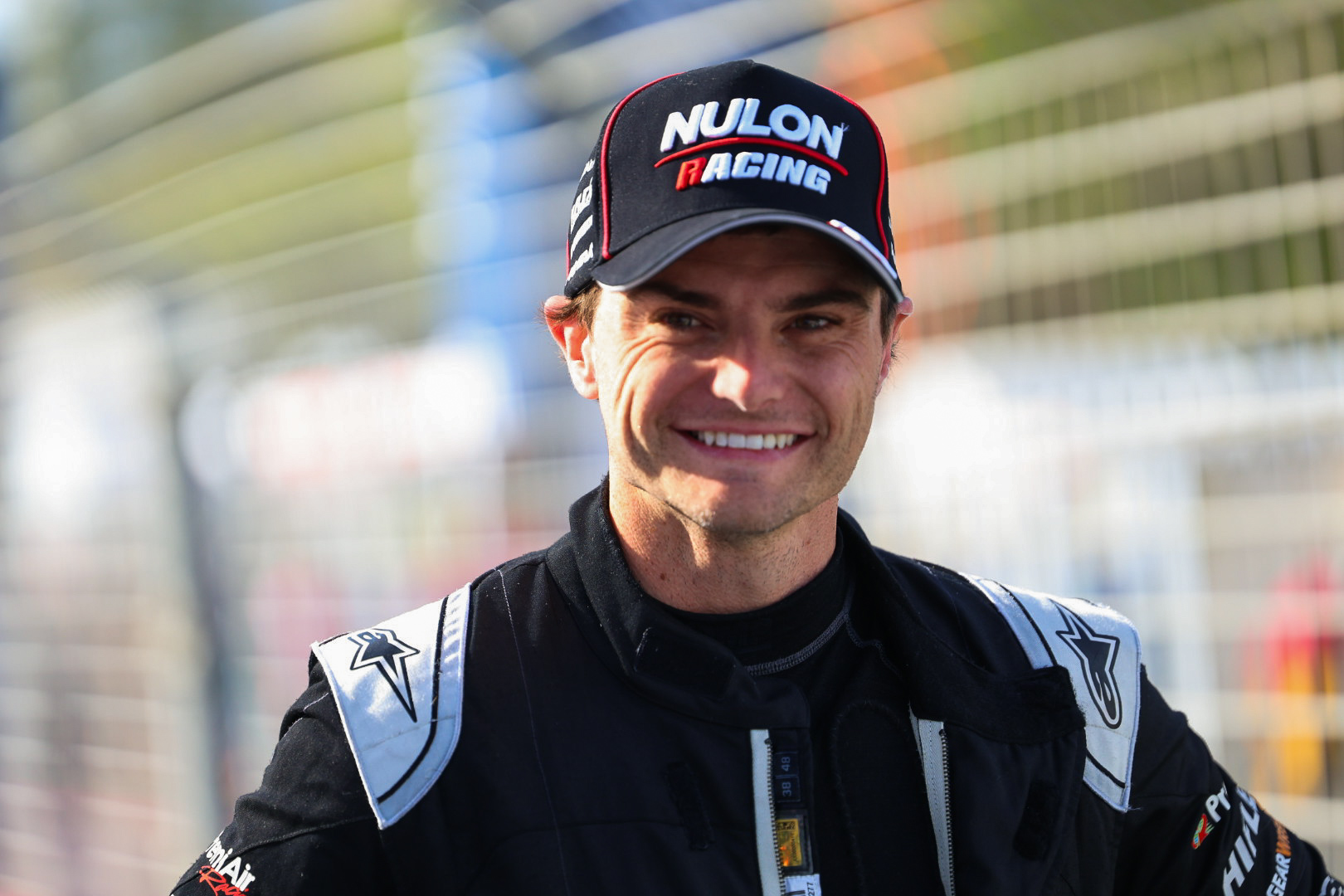 Congratulations!
Congratulations to Cath Gipson from South Australia!

The lucky winner of the Nulon Racing Adelaide 500 competition.

We look forward to hosting you and your guest in Adelaide Cath!

Thank you to everyone who entered!
Stay tuned to our socials for more exciting competitions coming up.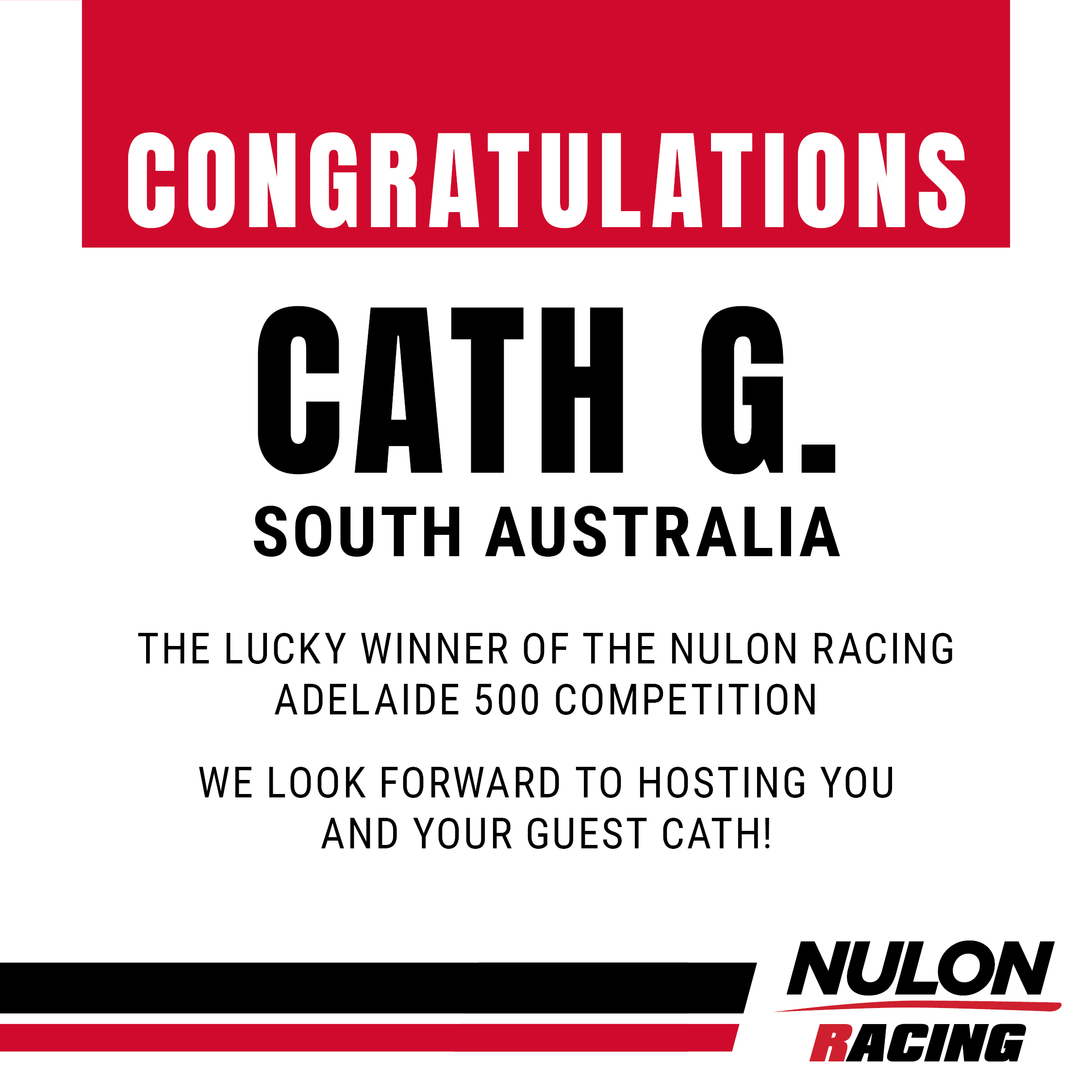 Heating up at Surfers Paradise
The Gold Coast 500 will be held just 20 minutes away from our race headquarters on the Gold Coast.

The #23 and #31 Nulon Racing Camaros come to the event fresh from a top ten finish at the Bathurst 1000 and ready for the final run towards the end of what has been an action-packed 2023 Supercars season.

Nulon Racing Team Principal, Stephen Robertson, said the team was looking forward to tackling the challenging yet rewarding street circuit.
"As we near the pointy end of the 2023 season, we continue to work hard to put together the best package we can while developing the best team we can," Roberston said.
Driver of the #23 Nulon Racing Camaro, Tim Slade, already has two surfboard trophies at home after claiming third positions at the 2014 and 2017 Gold Coast events.

"The Surfers Paradise street circuit is truly exciting. The Beach Chicane in particular is quite exhilarating – it is fast, and the car is up on two wheels for a fair amount of time after hitting the kerbs each side. I think it is one of the best spots to spectate of any of the tracks we go to for that reason," Slade said.
And, after a strong performance at the Bathurst 1000, Golding is feeling confident heading to the technical street circuit at the Gold Coast. 
"We had a good weekend at the Mountain but straight away have switched our focus to the unique challenges of the concrete jungle that is racing in Surfers Paradise," Golding said.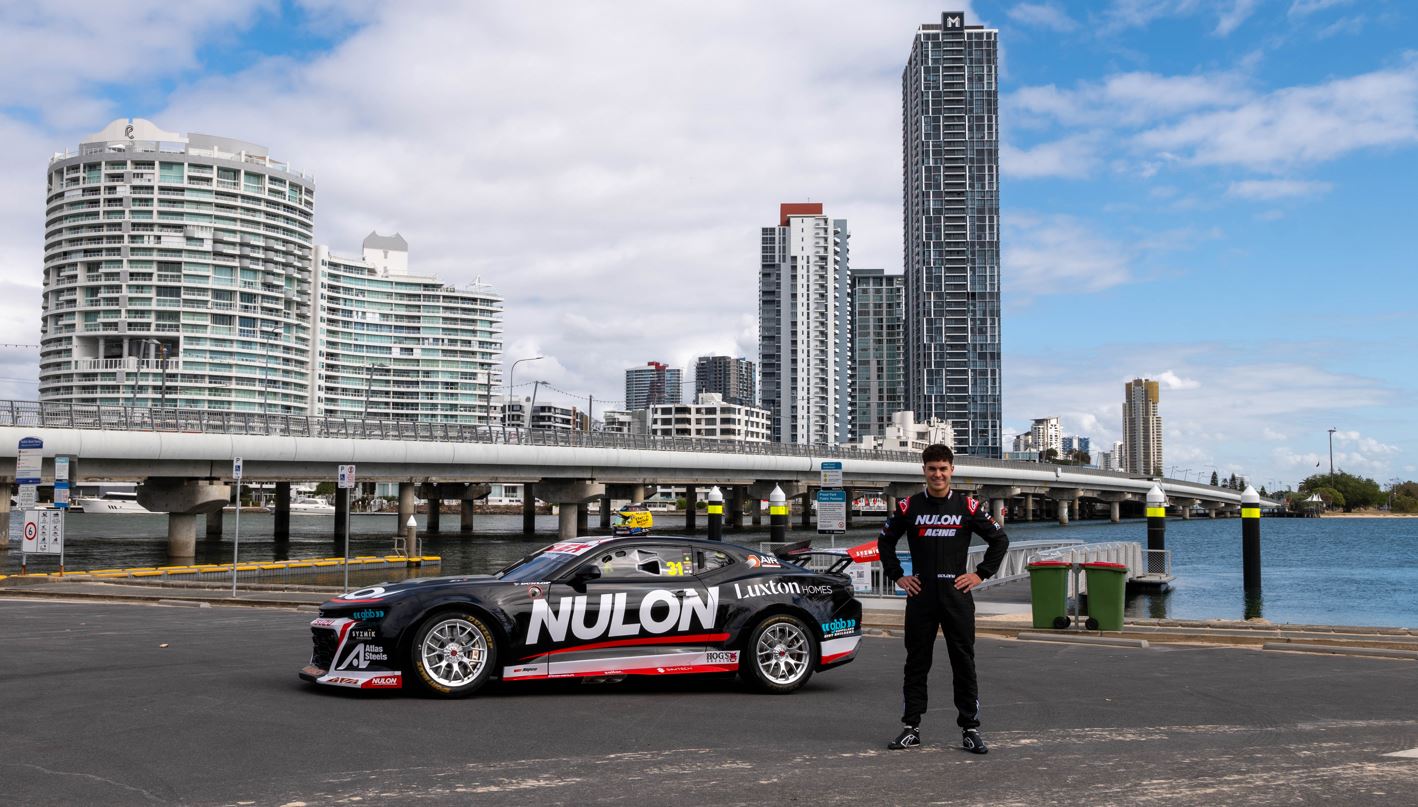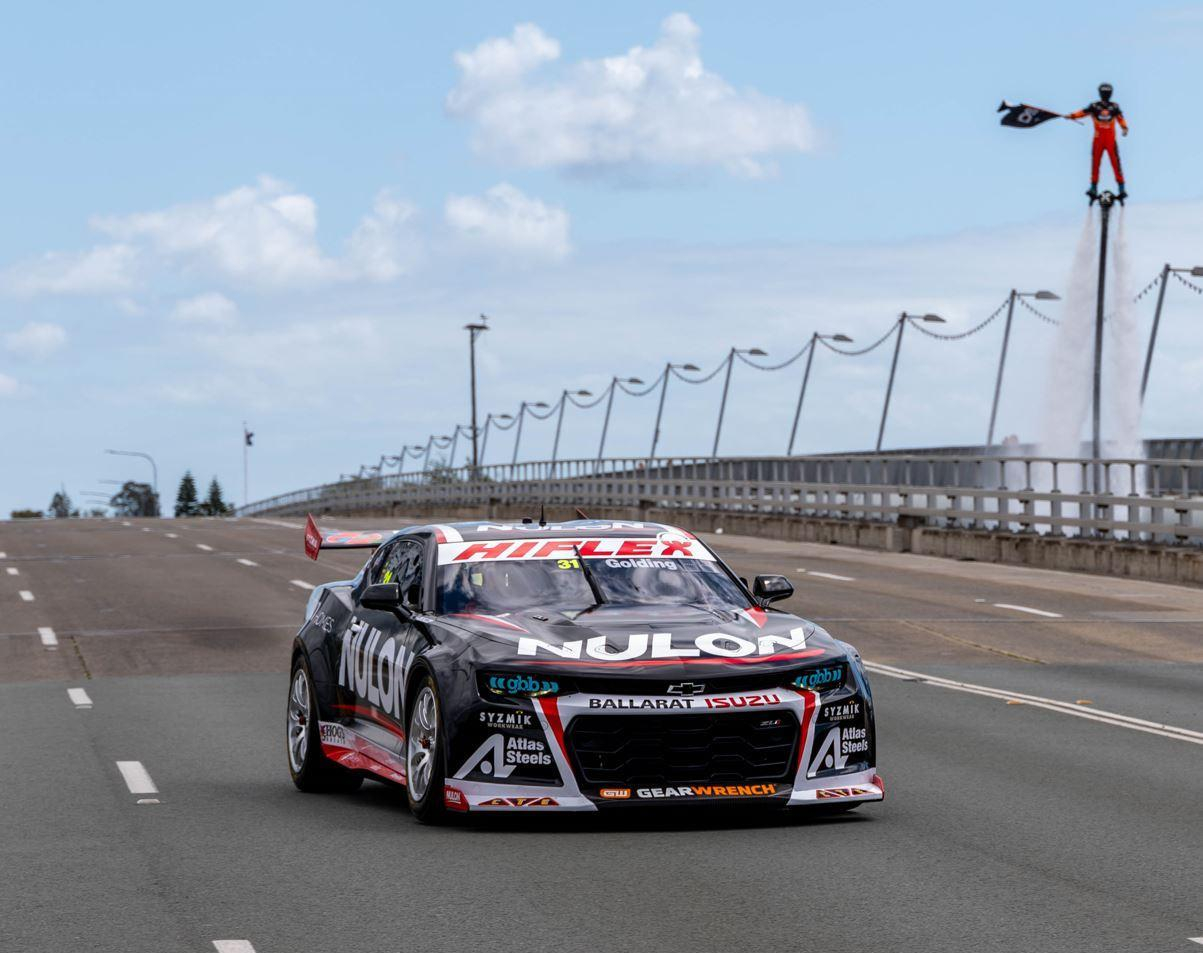 The Great Race Celebrates 60 Years
The countdown to the start of action for the Bathurst 1000 is now in its final stages, and the team at Nulon Racing is thrilled to be part of this historic milestone, which takes place on Sunday, 8 October on Mount Panorma in Bathurst NSW.
"The Nulon Racing Transporter arrived here in Bathurst on Monday with some of our crew on-board, with the rest of the team arriving on Tuesday and I can tell you, there is just something really special about Bathurst's welcoming atmosphere that is really deeply meaningful for everyone up and down this pit lane," Team Manager, Stephen Robertson said.

For the second endurance race of 2023, our drivers, Jimmy Golding and Dylan O'Keeffe, will continue to share the driving duties in the #31 Nulon Racing Camaro and Tim Slade with Jonathon Webb in the #21 Nulon Racing Camaro.

This 1000 KM race will see our drivers complete 161 laps around the mountainous track that is Mount Panorama.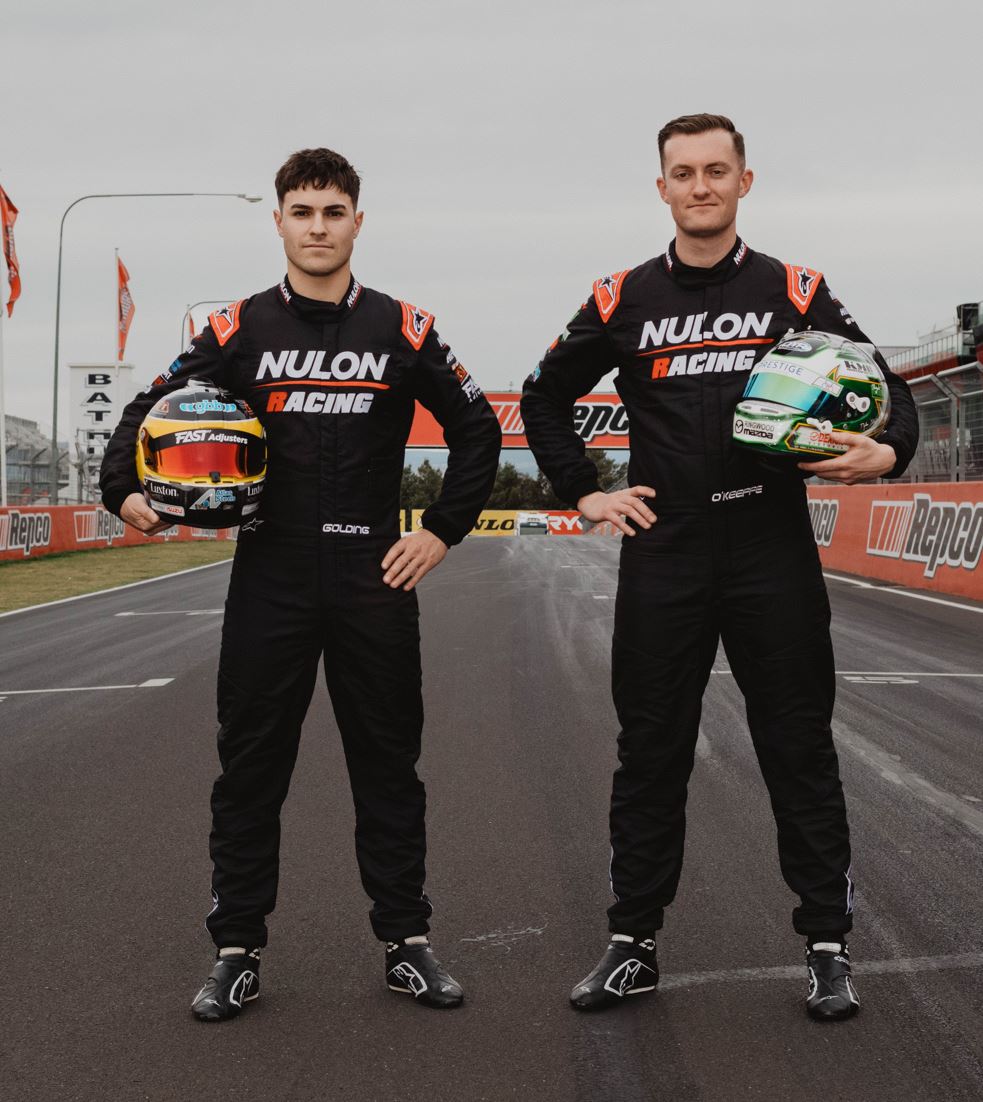 Strategy key to success at Sydney SuperNight
One of the year's most exciting races is just around the corner! Sydney SuperNight is on this weekend at Sydney Motorsport Park with an action-packed 3 days of racing, starting Friday 28th – 30th July.

Race strategy will play a significant role in collecting valuable championship points this weekend as the Nulon Racing drivers threaten the top ten in the Repco Supercars Championship.
"There is certainly going to be no shortage of action for Nulon Racing at Sydney Motorsport Park," Team Owner, Peter Xiberras, said.

"On Saturday, in particular, there are going to be many strategy games going on – we can run the entire length on one-stop as far as fuel goes, but whether that is the right way to go about it will be the question, given we will be running on the soft compound tyres for the entirety of the weekend, on what is historically a high-deg track.

"I expect that we will see a lot of different strategies playing out, which should make for some very interesting racing. And racing under lights at Sydney Motorsport Park is always a spectacle!"

lding and Slade will also be dropping into the Nulon Racing merchandise stand in Merchandise Alley across the weekend, where race fans can meet the drivers and grab a new-style Nulon Racing T-shirt, winter gear, and more.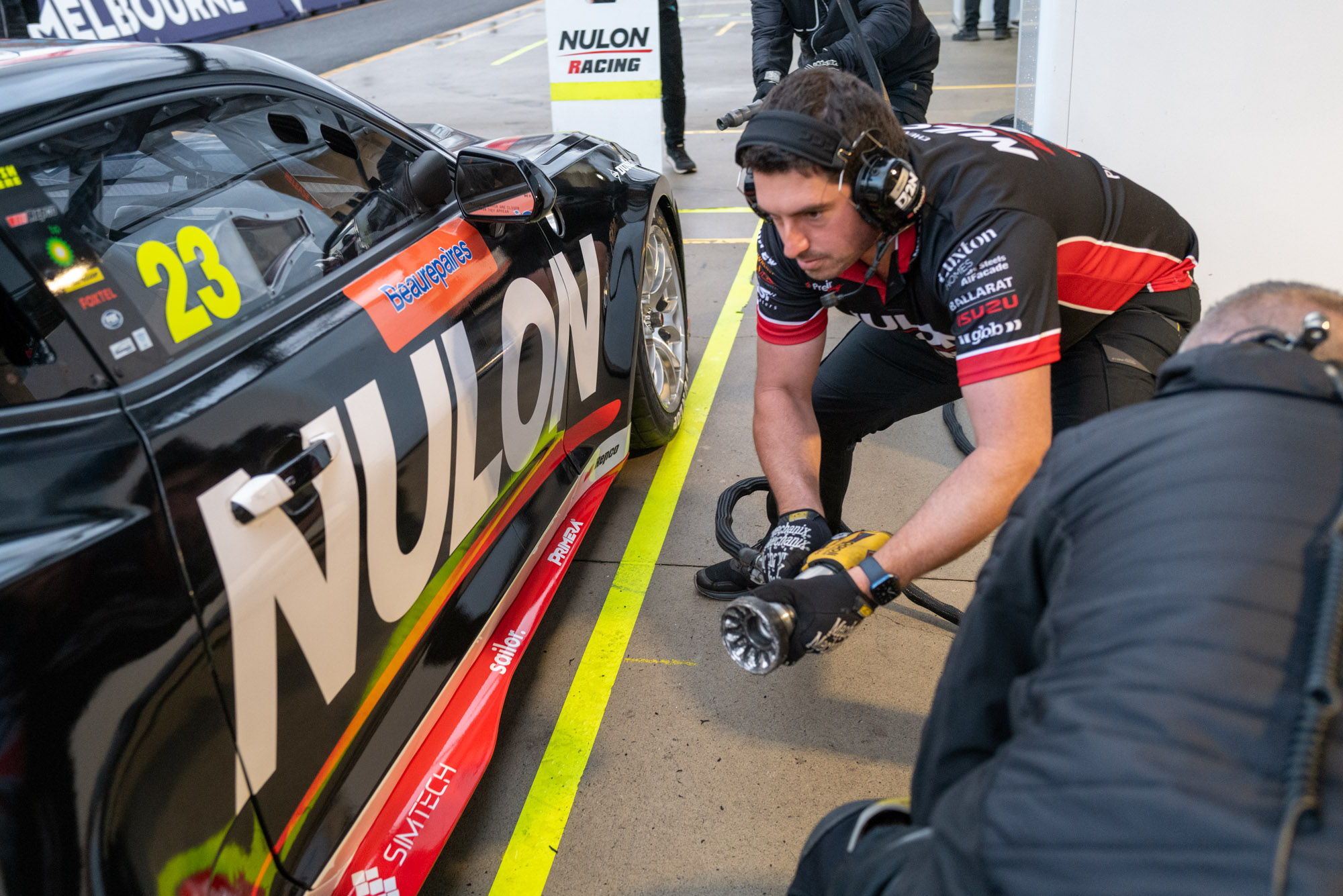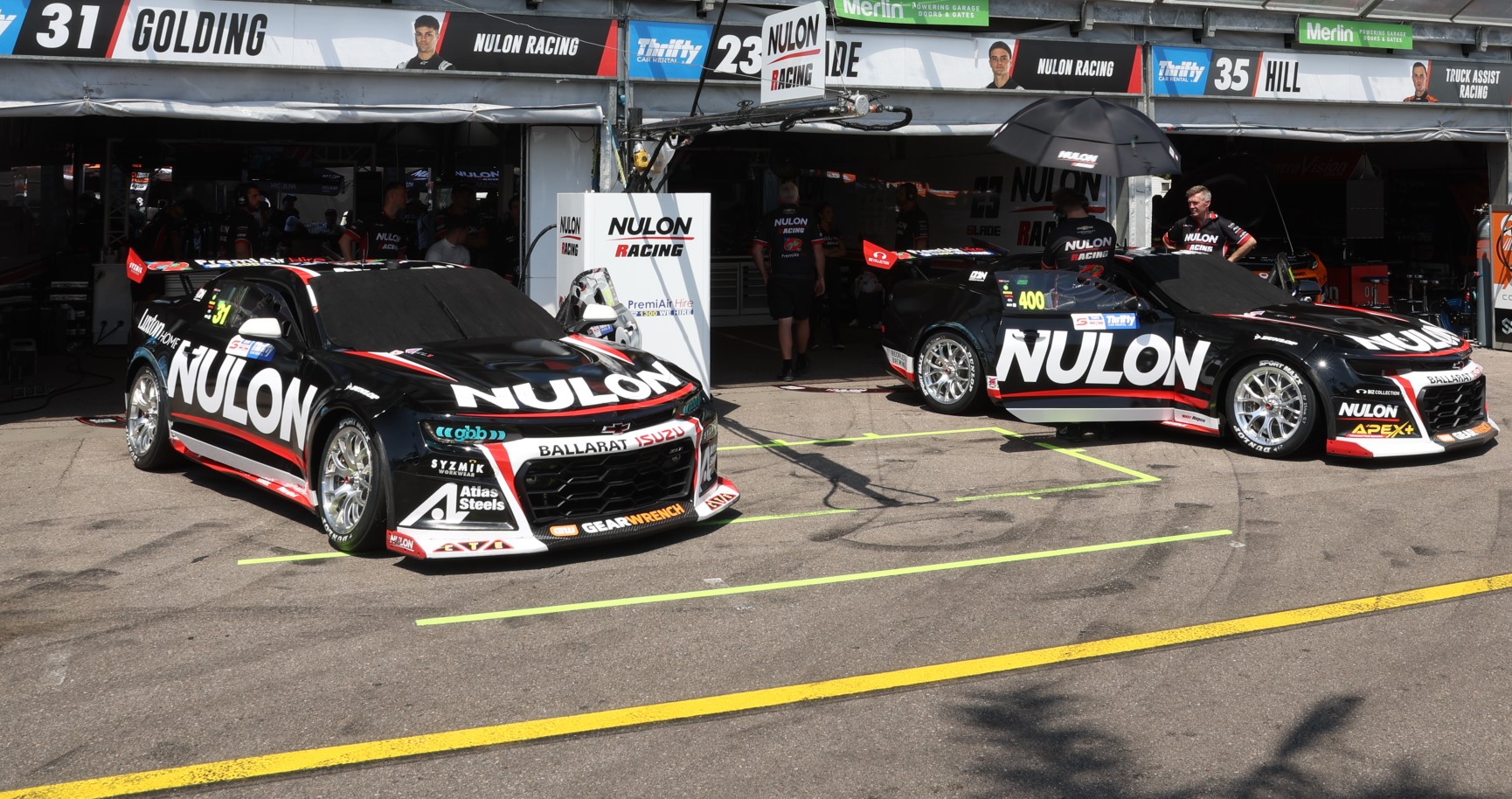 Nulon Racing is heating up in Townsville for twin 250KM races
Supercar drivers James Golding and Tim Slade are flying the Nulon Racing flag in Tropical North QLD for the sixth round of the 2023 Supercars Championship. Both drivers are flirting with the top 10 in the driver's championship, so every point from here on in will be valuable as we enter the second half of the season.
The Famous Reid Park circuit combines a permanent race track and local Townsville streets. Combine this with a hot and humid weather forecast, and the result will be harsh conditions for drivers and pit crew alike.
The Nulon Racing mechanics are more focused than ever on rolling out fast cars for the boys. With this type of circuit and length of race, car setup and servicing are critical in achieving a result. These races can be won and lost in the pit lane.
All but one of the events held so far this season have been run under a sprint-race format. The Townsville's 2.86km Circuit will see the return of twin 250k races for the first time this year since the season-opening Newcastle 500.
Both outings will feature a compulsory pit stop after lap five, with each entry required to take on 100L of fuel and conduct a tyre change.
For Golding, the event is extra special because it is where he made his debut for Premiair Racing following a mid-season call-up in 2022.
"The Townsville 500 is a special event for me. Last year was my debut with the team, and while it was certainly difficult, it was really enjoyable to return to Supercars full-time at Townsville. It was the beginning of a new chapter in my career and something I will always cherish," Golding said.
"We have learnt a lot since then and improved a lot. Of course, we have new cars with Gen 3 this time, so I am excited to get back to Reid Park and see what we can do in the Nulon Racing Camaro."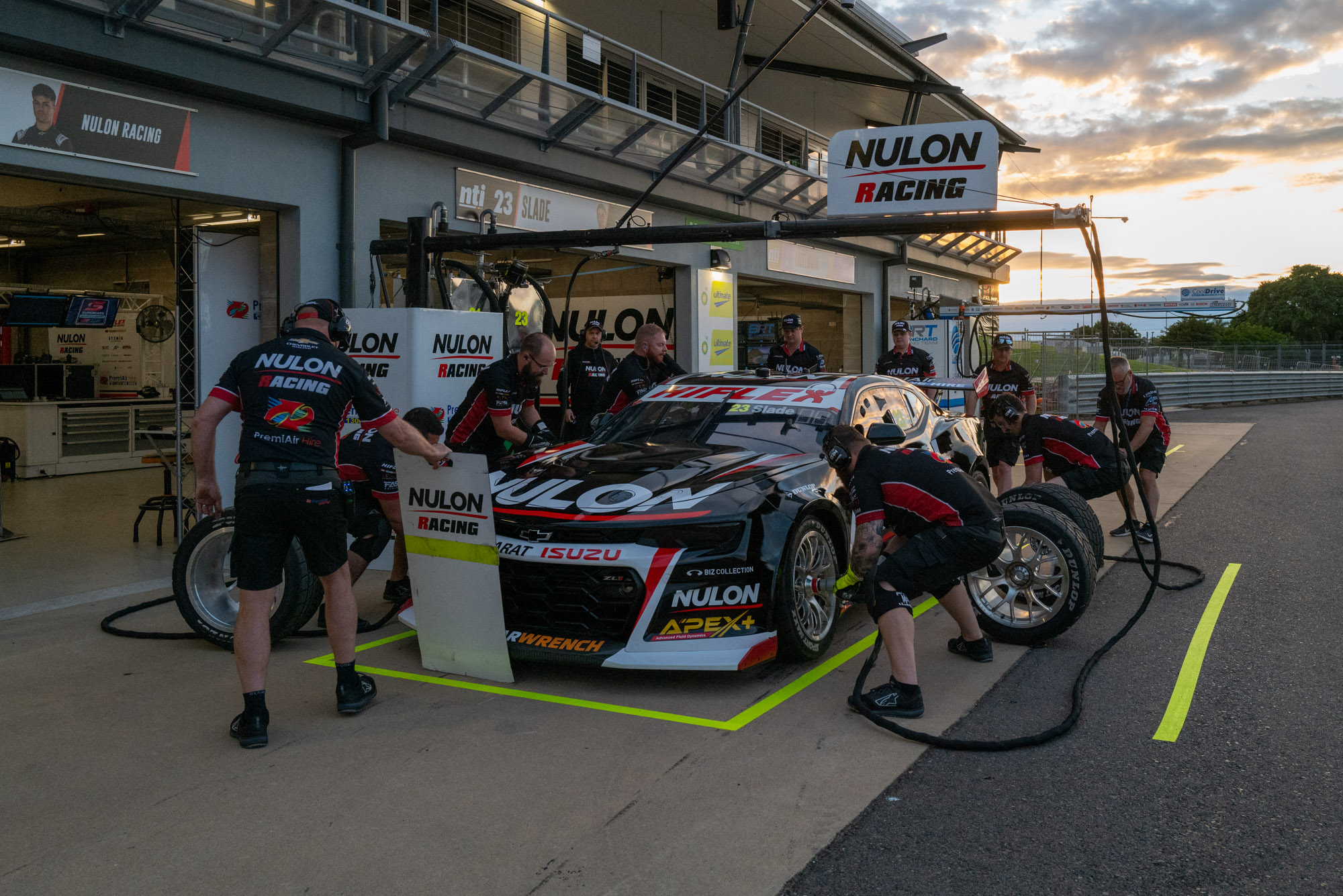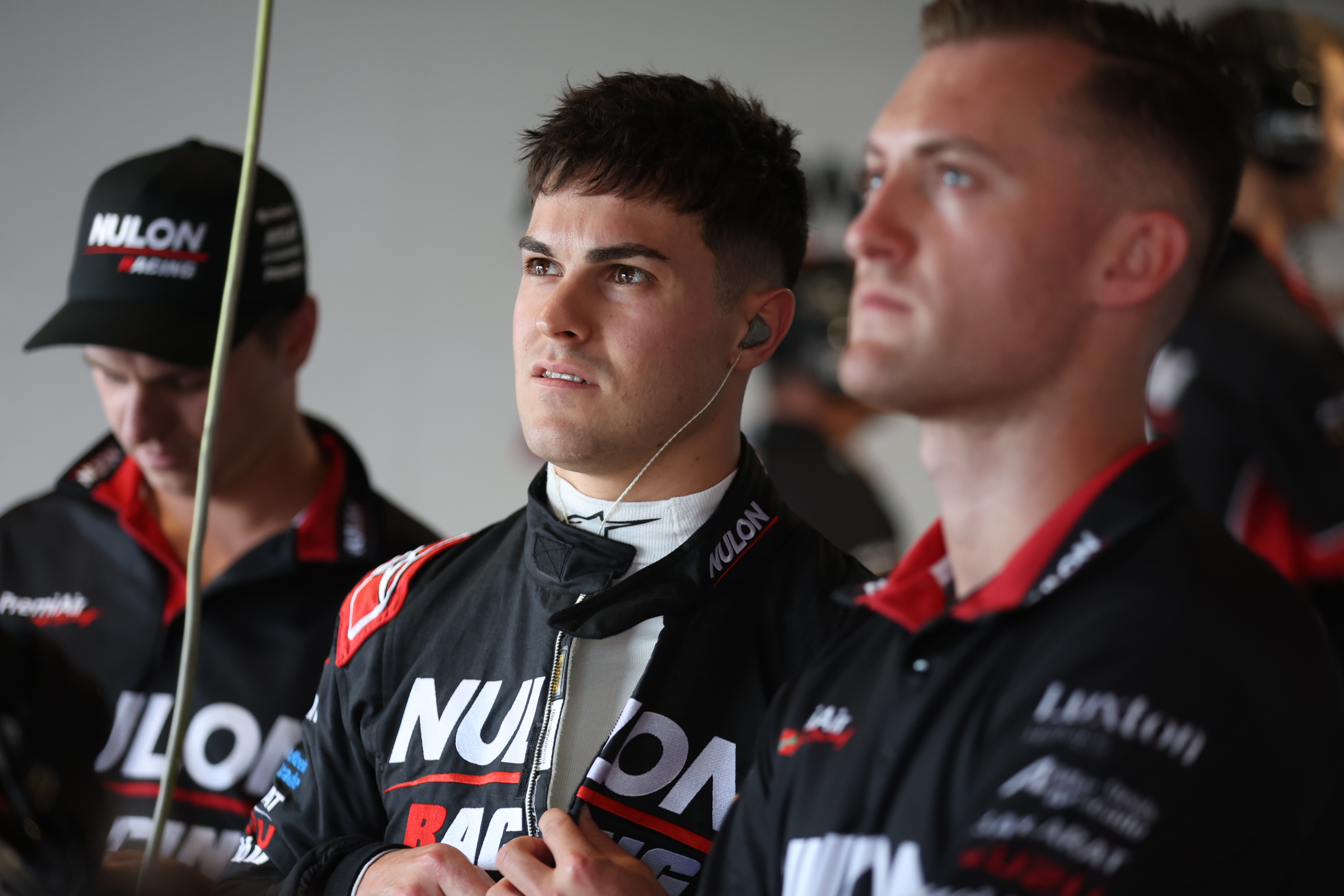 Nulon Racing proudly unveils indigenous liveries.
With thanks to respected Indigenous craftsman William Hewitt, Nulon Racing is proud to unveil its striking liveries for the upcoming Darwin Triple Crown Supercars Indigenous round.

The #31 and #23 Nulon Racing Camaros will carry matching liveries for the Darwin event across June 16-18 at Hidden Valley Raceway. The liveries have been designed by Aboriginal Indigenous Australian William Hewitt, who was born in Larrakia Country (Darwin, NT) and is part of the Wadjigan/Yawuru/Karajarri /Bard clan.

Hewitt, also known as Chulichi, Great Warrior, and Hunter, is a respected artist in contemporary arts, graphic and digital design, and traditional Aboriginal artifacts.
Inspired by the elements of nature and the essence of Indigenous traditions, Hewitt's design captures the spirit and energy of the land.
The design of the livery features vivid shades of red that represent the scorching sun, while the flowing lines depict the energy radiating from the dusty earth. White accents signify heat waves and clouds moved by the unique humidity of the area.

The black vibrations pay respect to Australia's Indigenous peoples' rich cultural heritage and serve as a tribute to the Indigenous round in 2023. Hewitt expressed his gratitude for the chance to combine her artistic expression with the world of motorsports.
"This collaboration showcases the beauty and resilience of IndigenoNulon Racing in Darwin has a busy schedule from June 16-18. It includes the next Supercars championship round, the Darwin Triple 1 Crown, and the final round of the Burson Auto Parts Top Fuel Championships.us culture while adding a vibrant touch to the Nulon Racing Supercars.
"I hope this design sparks conversations and inspires people to learn more about our rich heritage."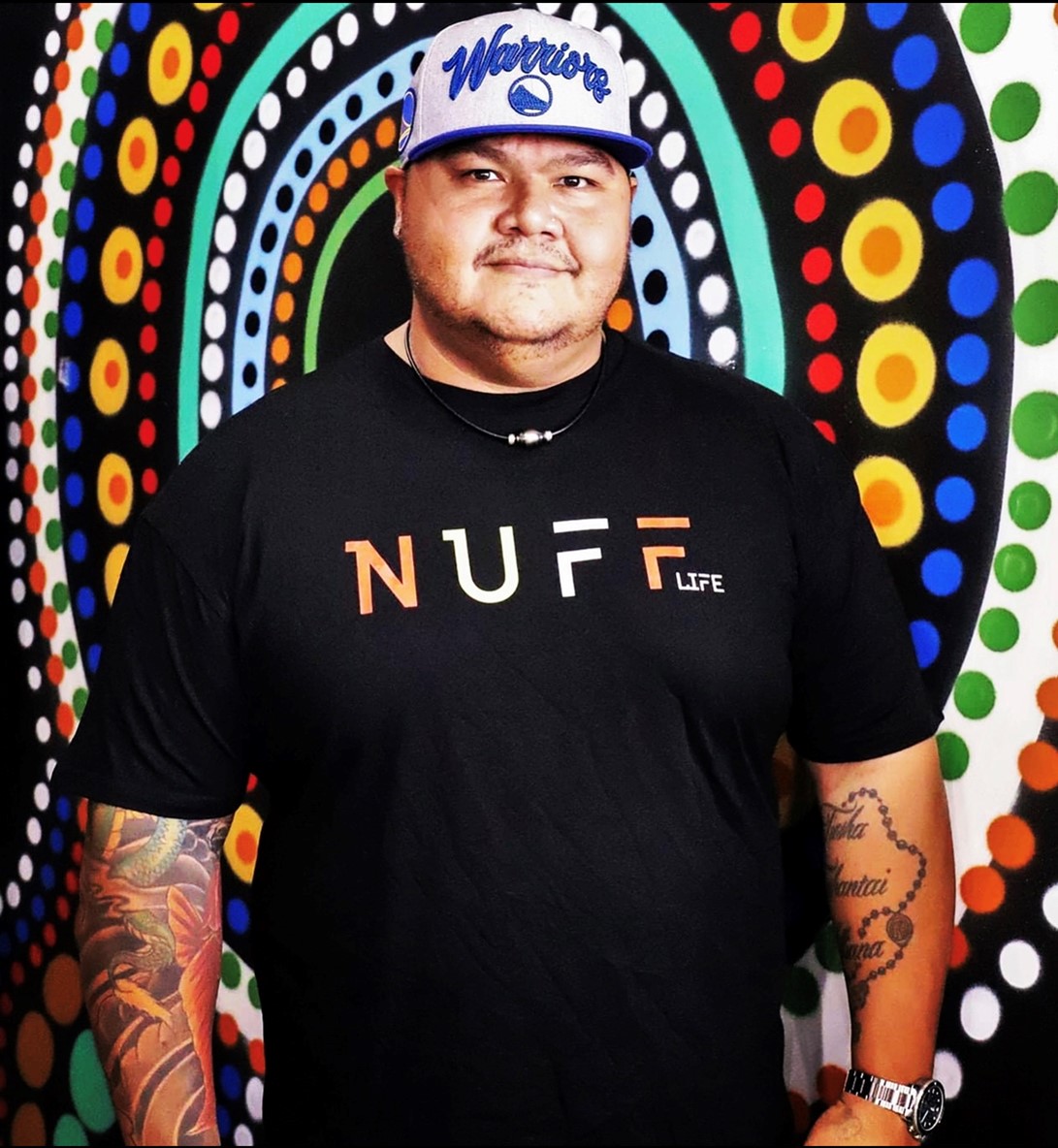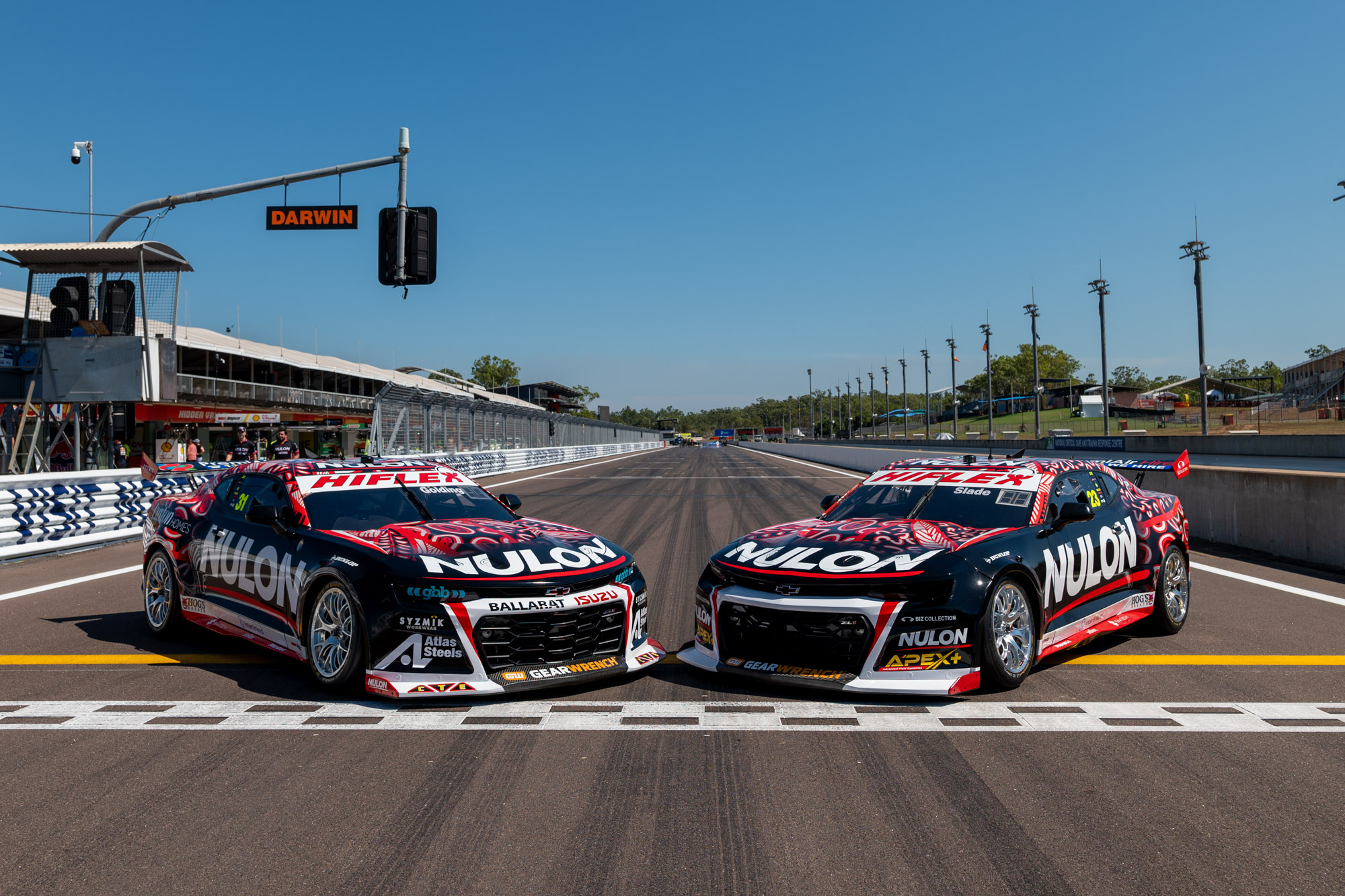 Twin Top Tens for Nulon Racing in Tasmania!
Despite freezing temperatures, Nulon Racing performed impressively on Tasmania's challenging Symmons Plains circuit. They achieved a series of top-10 finishes in qualifying and the races, securing valuable points and solidifying their position in the Repco Supercars Championship. Unfortunately, they narrowly missed a chance at a podium finish in the final race due to a mechanical issue on Tim Slade's car.
While the weekend was one of ups and downs, Nulon Racing Team Principal Matt Cook said there were plenty of positives to focus on.
"Overall, we had a good weekend. The cars were consistently quick, which was very pleasing, they showed a lot of pace, and our pit stops were excellent, but we had a bit of up and down luck as the weekend pressed on," Cook said.
"We had a weird engine problem with Tim's car in the last race, and we are not quite sure what the problem is. We will have to diagnose that when we return to the factory, but it is extraordinary – these are new cars and new engines, and this is the first time we have seen something like this. I was distraught for Tim; the guys he was battling with were in fourth, fifth and sixth position at the end, so we should have been around there, so I am gutted for him.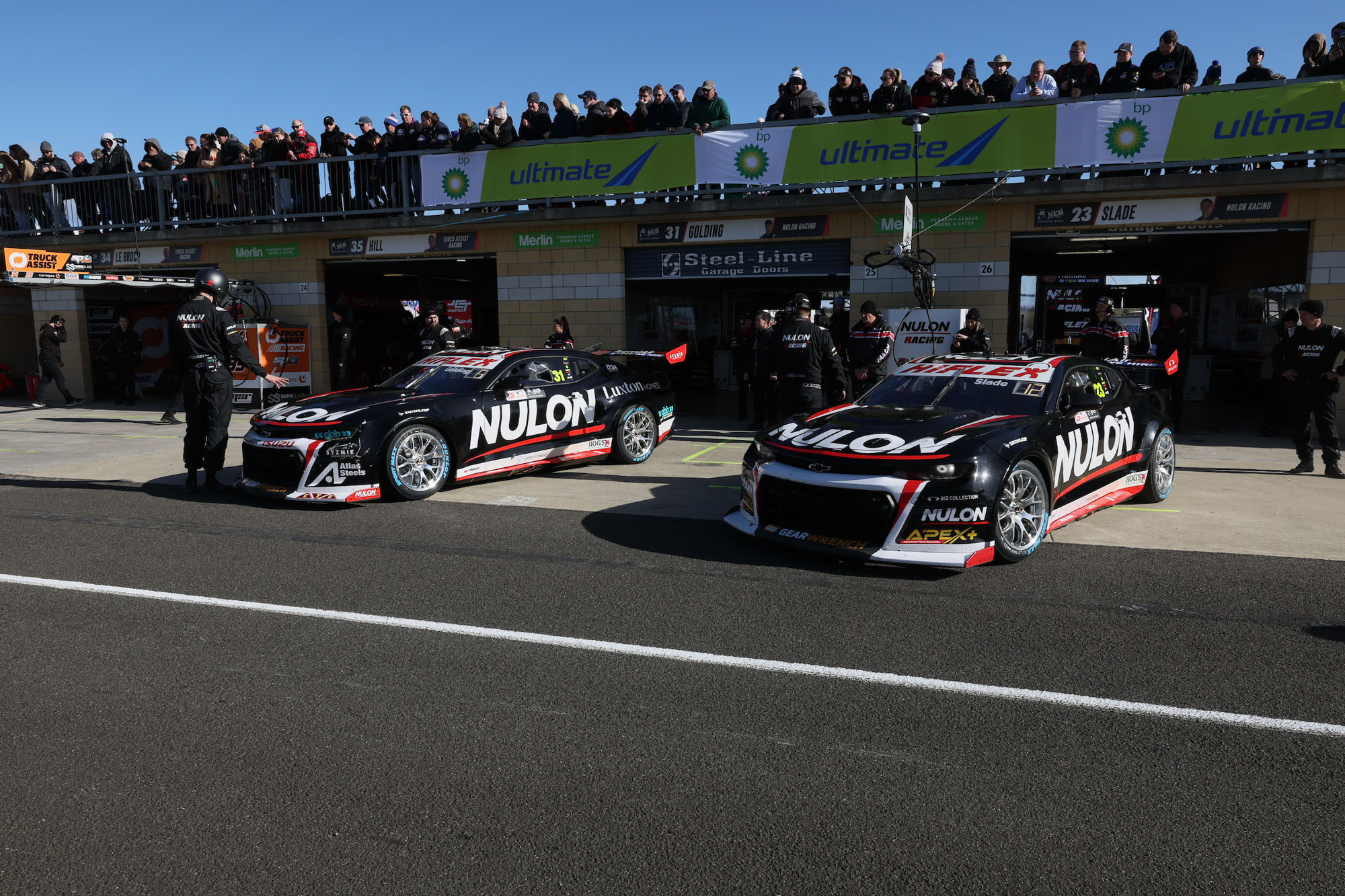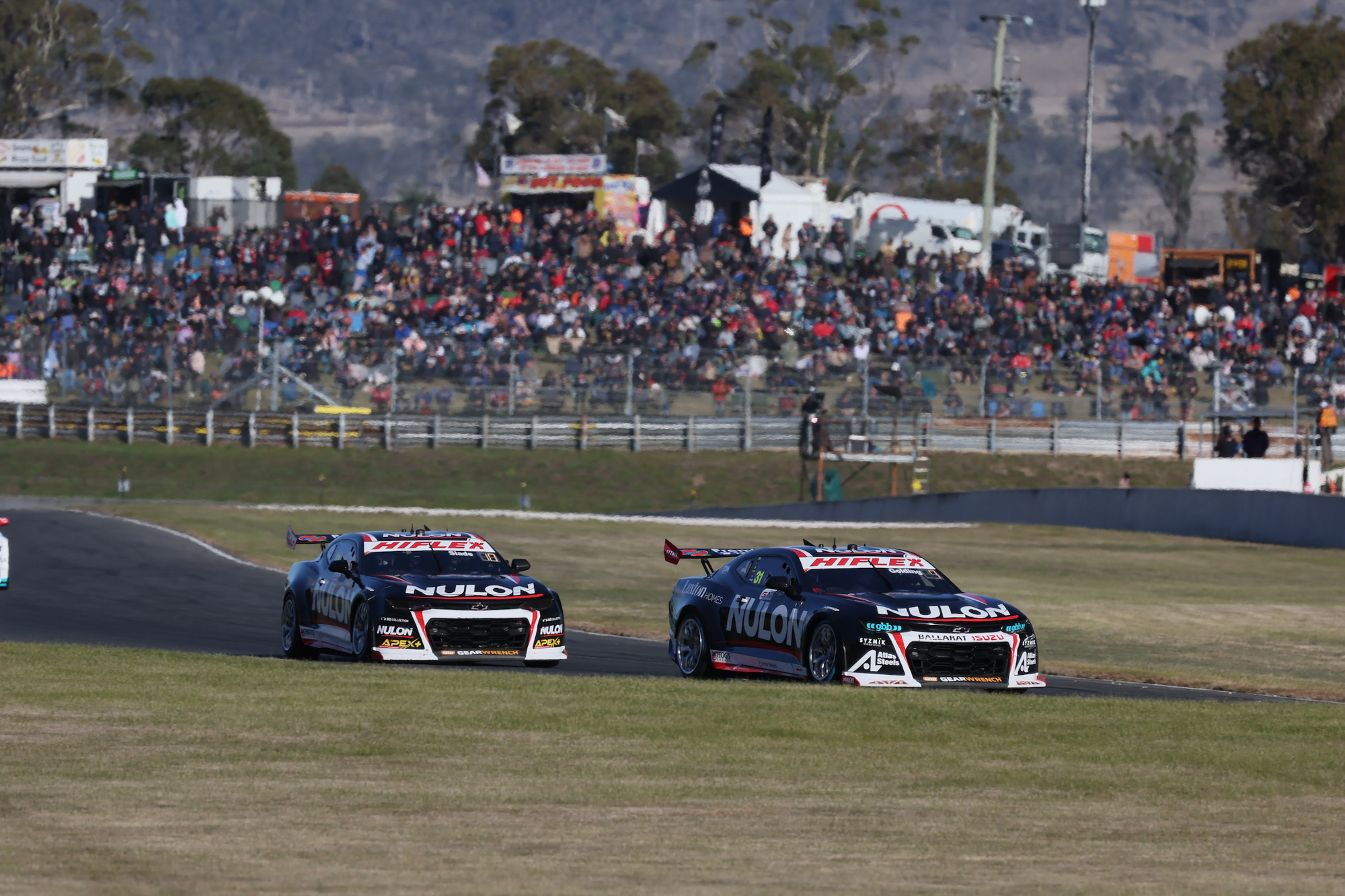 Nulon Racing flying high after opening round.
The Newcastle 500 has seen Nulon Racing end the opening round of the 2023 Supercars Championship on a high, with both cars firmly inside the top 10, including mega Shootout laps to secure grid positions of 3rd place for Jimmy and 5th place for Slade, rewarding the entire team for all the hard work under hot and sticky conditions.
With great race pace and good pit stops for both entries across the duration of the afternoon, Golding was able to cross the line in P4 after having been as high as P3 in the final stages, while Slade finished his race in P9.
After the difficulties of Saturday, Nulon Racing Team Principal Matt Cook was exceptionally pleased with the result. "It was a super Sunday for us, that is for sure," Cook said.
"We had another great outing in qualifying and then the Shootout, with both cars well in the top ten and Jimmy even in the top three in qualifying and the Shootout, while Tim put in a really solid job for P5 and P6 in what were again really competitive sessions.
"To have both cars in the top ten all day today was fantastic, and I can't thank the team enough for their efforts – all of the boys and girls did a fantastic job. Now, we move onto the next one!" he smiled.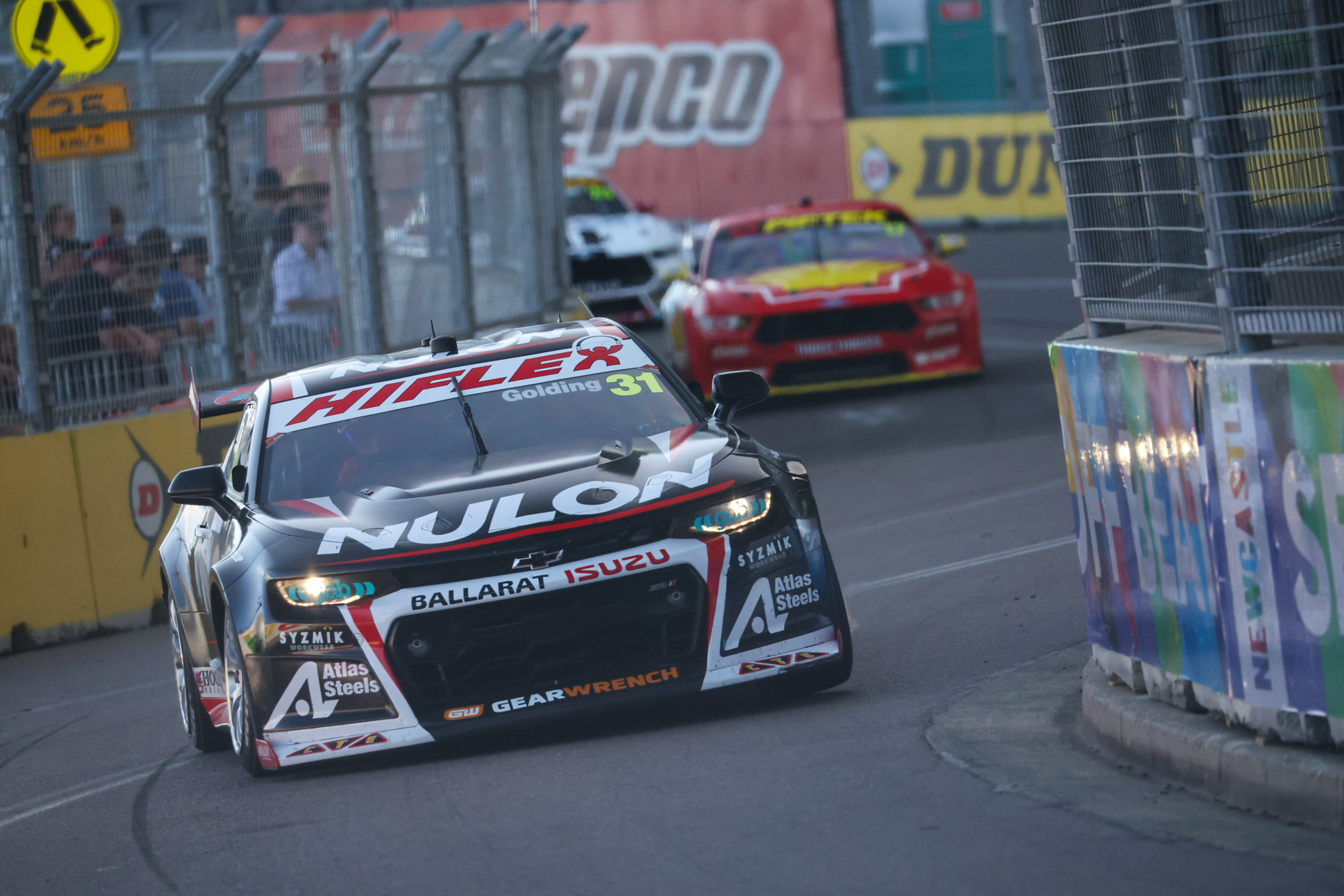 Introducing the 2023 Nulon Racing Camaro
Nulon are excited to announce we have partnered with PremiAir Racing for the 2023 Repco Supercars Championship as naming rights partner. The #31 entry Nulon Racing Camaro will be driven by Jimmy Golding commencing with the season opener in Newcastle from March 10-12. 2023 will be Nulon's first full season as the Nulon Racing Team as the category moves to the all-new Gen 3 era and is an exciting time in Australian motorsport.
PremiAir Racing Team Owner, Peter Xiberras:
"The values of Nulon and PremiAir Racing are perfectly aligned."
"Nulon Racing Oil is fast becoming a first choice with professional motorsport teams around Australia, and we are proud to be able to partner with such a leading company."
"At PremiAir Racing we are continually working to push the boundaries and innovate, and this is what Nulon is all about, so I think the values of our two organisation align perfectly."
Stay tuned to the Nulon website and social media channels for the latest Nulon Racing updates, acces to team merchandise and the chance(s) to win Nulon Racing experiences in 2023.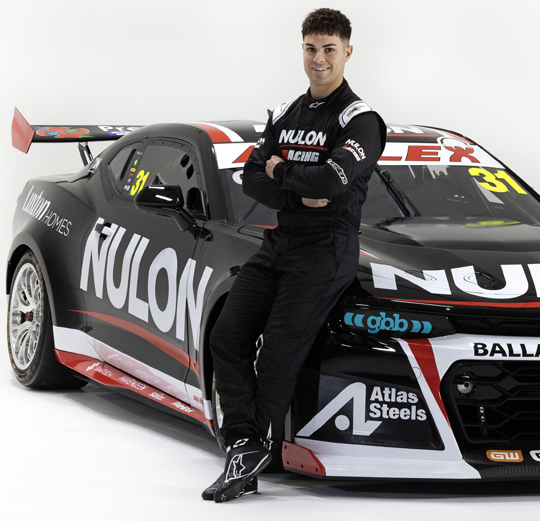 Nulon welcome HMO Customer Racing
Nulon are proud to announce an expansion in its motorsport program with the inclusion of HMO Customer Racing, based out of Sydney. Winners of the inaugural Supercheap Auto TCR series, HMO Customer Racing have the equipment and personnel needed to be a force in the 2022 series. Expanding to a 3 car outfit in 2022, team HMO features some of Australia`s fastest young guns behind the wheel.
Following some great results in 2021, Josh Buchan and Nathan Morcom return this year with an expanded line-up that includes emerging talent Bailey Sweeny who was quickly up to speed at his one and only test at Wakefield Park raceway earlier in the year. Bailey`s pace was impressive out of the box and will be exciting to watch his development as he gets more comfortable with the chassis as the year progresses.
If history is anything to go by, HMO racing have had some great results with rookies in the category, with Josh Buchan taking 2 race wins and several podiums on his way to a top 10 overall finish in 2021.
Nulon Racing Oil is fast becoming the first choice with professional motorsport teams around Australia. So it's great to be able to form a partnership with a front running team in the Supercheap TCR series.