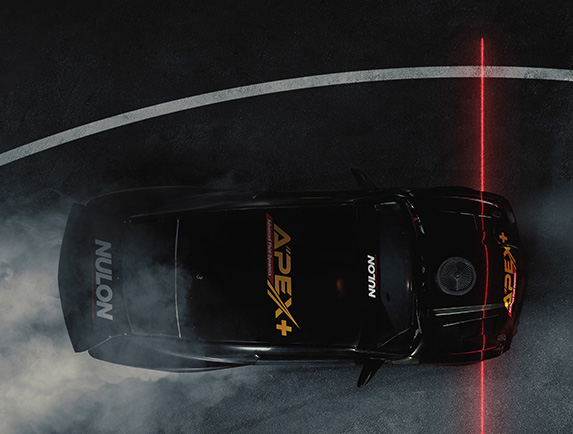 We were born to push the limits, and it's this obsession to create something better than anything that's come before which has led to our most innovative and highest-performing engine oil ever created — the Nulon APEX+ engine oil range featuring Advanced Fluid Dynamics.
Formulated with the latest world-class additive chemistry and drawing upon Nulon's 40 years of additive manufacturing and innovation history, Nulon Advanced Fluid Dynamics technology provides enhanced lubrication performance and protection in response to engine inputs in both everyday and extreme driving conditions.
With many modern vehicles featuring stop/start technology, higher operating temperatures, extreme cylinder pressures, direct injection technology, turbocharging and increased oil drain intervals, there is significantly more demand placed upon engine oils to clean, cool and protect.
Advanced Fluid Dynamic technology combats these demands, improving engine oil flow efficiency to reduce power-robbing friction and maximise engine performance when you need it.
Responding to driving inputs, Nulon APEX+ flows faster at low temperatures and resists extreme pressure, heat and wear of contacting metal surfaces to promote ultimate performance, fuel efficiency and protection in both everyday stop/start and the most demanding driving conditions.